Discover our cutting-edge innovation, supported by science and fueled by a passion for transformative angling experiences.
SwimWell Advanced Fish Recovery Spray.
Designed with sustainability in mind, our water-based, oxygenated formula, enhanced with essential electrolytes & nutrients is a must-have for all conservation-minded, catch & release anglers & guides. SwimWell provides a swift and effective solution to quickly boost oxygen-depleted fish, manage stress, & protect slime coat, before release. Patent Pending.
Made for Fish

boost oxygen-depleted fish, relieve stress, & protect slime coat. Integrate SwimWell with Science-based Best Practices for Fish Handling.

Made for Catch & Release Anglers & Guides

Spray SwimWell thoroughly on minimally exposed fish, covering their bodies for maximum benefit, prior to release.

Made for Convenience on the Water

Experience Our Convenient 360-degree Continuous Spray, No Mess Twist-lock Actuator, SwimWell Can.
The Science Behind SwimWell

Discover the compelling findings surrounding SwimWell that have emerged from rigorous tests conducted on trout & zebrafish, highlighting the benefits of using SwimWell to aid fish recovery & manage stress-related impacts associated with catch & release angling.

In 2023, Dr. Lluis Tort, PhD fish physiologist at Universitat Autònoma de Barcelona, conducted an experiment on freshwater trout. Dr. Tort mimicked the challenges of catch & release on the trout, looking at both behavioral indicators & blood biochemistry of fish sprayed vs control group. His paper is expected to release later this year & he summarizes the findings. "In conclusion, the results of this work indicate that first, the spray shows positive effects regarding the protection against hypoxia due to the catch and release practices in rainbow trout. In particular, the sprayed fish showed less hypoxic reactions such as red cell swelling and cell increase, suggesting that that fish group did not need to undertake compensatory responses to hypoxia due to catching. In addition, the fact that the stress response, as shown by plasma cortisol, remained unaltered indicates that such better response was not produced by any anaesthetic or chemically driven effect that could mask the hypoxic response. Moreover, the behavioural indicators showed that in most cases the spray gave more positive responses during recovery from catching compared to unsprayed fish."


In a separate US university study conducted in 2022 on zebrafish, the individual ingredients & SwimWell formula were tested for their ability to support fish resilience. Shortly after model exhaustion, SwimWell-sprayed zebrafish recovered their ability to swim, significantly outperforming the control group.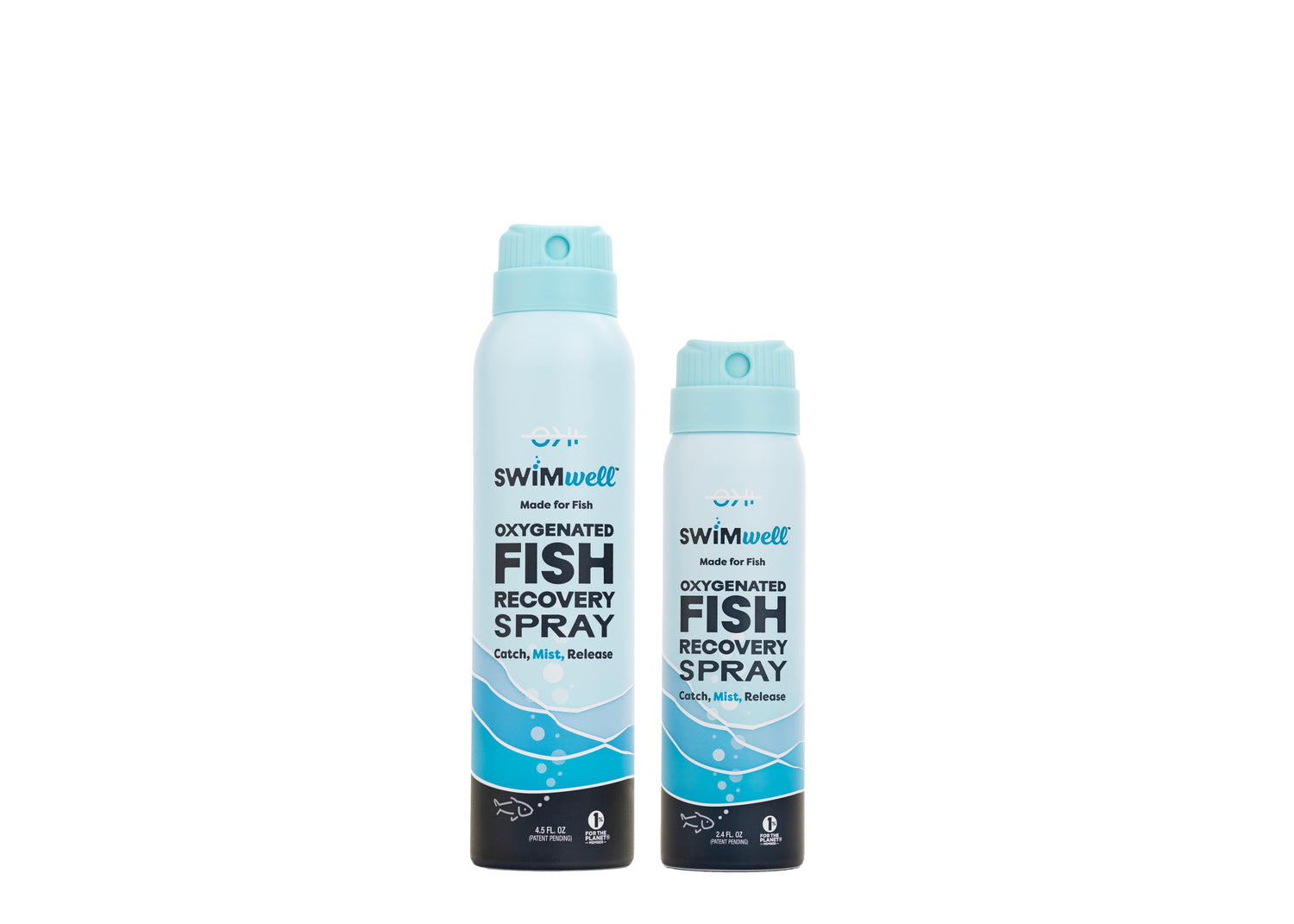 SwimWell
Made for anglers & guides to integrate with science-based, catch & release best practices to quickly rejuvenate oxygen depleted fish & support slime coat.
Spray minimally exposed fish thoroughly (as convenient for angler & fish) prior to release.
Available in 4.5oz and 2.4oz
Shop SwimWell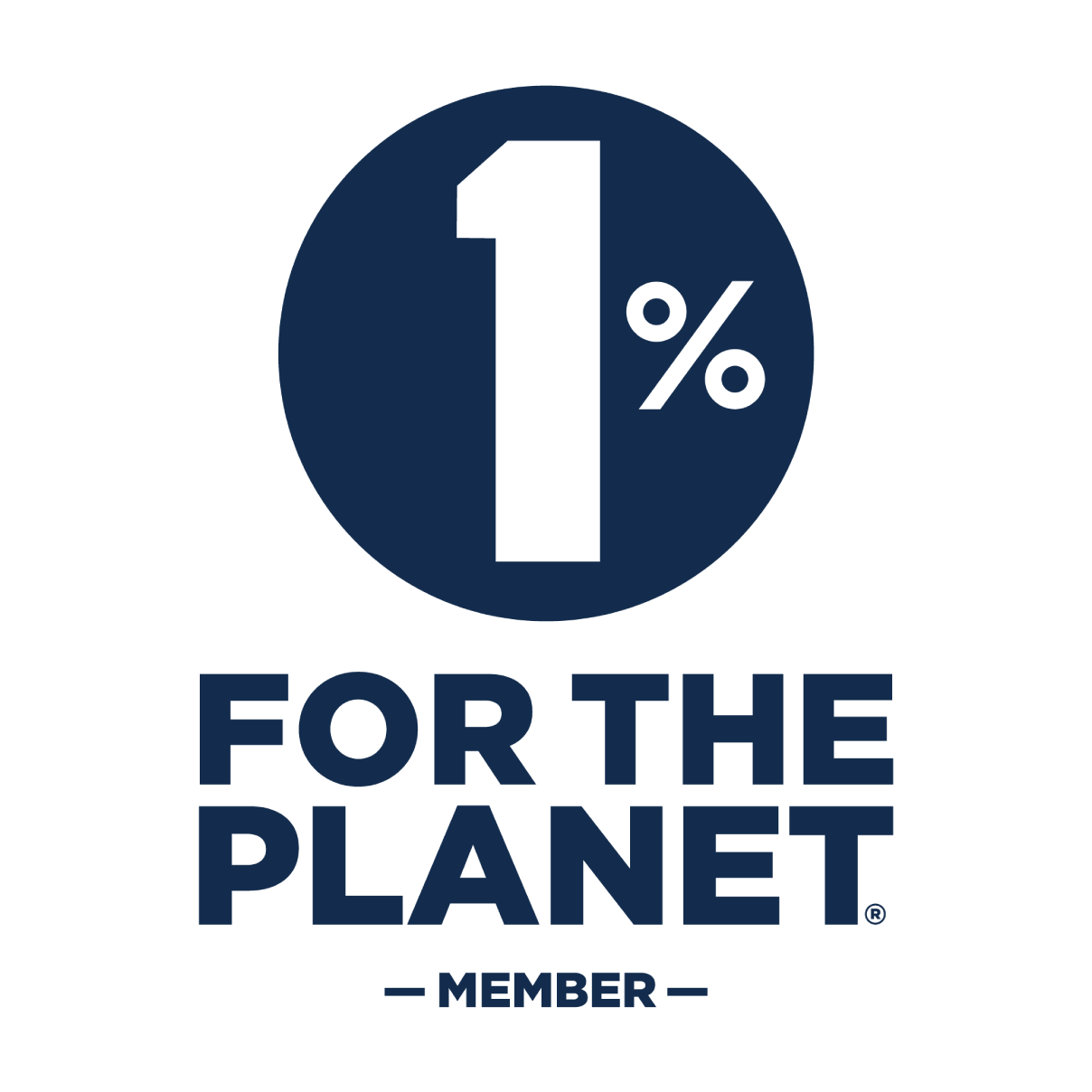 Fish Tomorrow™
ONE with FISH™, SwimWell maker, is a 1% for the Planet® Member. We give back 1% of revenue to organizations working to solve our planet's pressing environmental issues. 
Started in 2002 by Yvon Chouinard, founder of Patagonia, and Craig Mathews, founder of Blue Ribbon Flies, 1% for the Planet exists to ensure businesses and individuals can participate in environmental causes through membership and everyday actions.  
Given the headwinds impacting recreational fishing, SwimWell is committed to driving new product innovations and awareness around science-based best practices for catch & release angling to ensure we can all enjoy the sport we love for generations to come.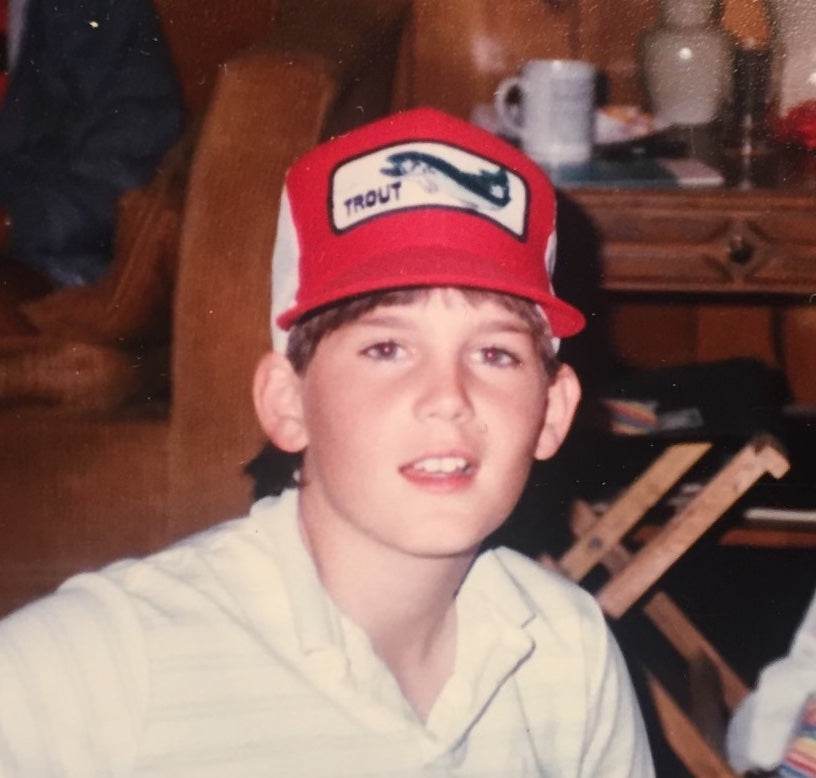 The SwimWell Story
SwimWell, by ONE with FISH, originated from a profound shift in an angler's lifelong passion for the sport, prompting a deep reevaluation, one dedicated to forging a stronger bond with the natural world and championing conservation. Meet Seth, the founder of SwimWell, a passionate believer in the transformative power of fishing.
 "The impact of C&R angling, a sport I love dearly, has always been in the back of my mind. A few years ago I started interrogating it more, beginning with a question: what happens to a fish you catch & release? While not cut & dry, the concerning answers led me to develop SwimWell, an innovative solution to enhance the angling experience & contributing to the sustainable future of our sport."
Join Seth and the SwimWell movement, where the beauty of fishing merges with an inherent responsibility for our natural world. Together, let's forge a path towards a future where generations to come will revel in the wonders of fishing.